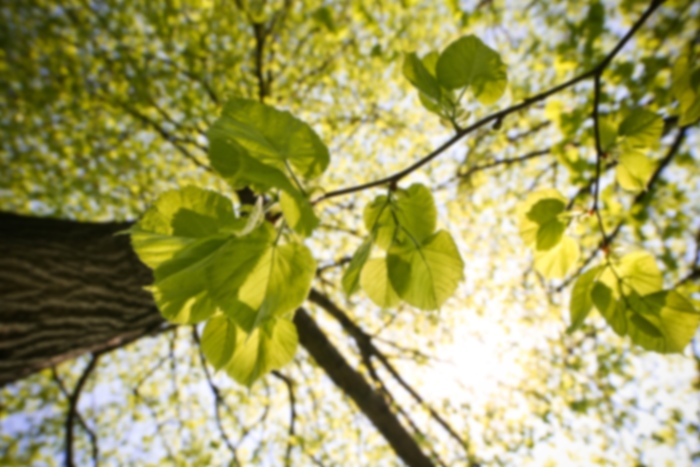 Ronald L Walsh,
DO
Clinical Cardiac Electrophysiology
Ronald L. Walsh, MD, was exposed to the practice of medicine during his childhood years. His father was a family physician in downtown Detroit, Mich. This sparked his interest in medicine as a youth and it was further enhanced by my work experiences as a hospital orderly during high school and working as a nursing assistant in the emergency room during my college years. This gave Dr. Walsh a good idea about what a career in medicine might be like and spurred him on to take premedical curriculum in college. He was accepted into the Chicago College of Osteopathic Medicine in 1973 and graduated first in his class in 1977. During medical school, Dr. Walsh was keenly interested in internal medicine and realized that my true passion was in cardiology and that a large proportion of internal medicine patients have cardiovascular problems or risks. He therefore decided to specialize in the field of cardiovascular medicine. Dr. Walsh completed my internal medicine residency at the Chicago Osteopathic Medical Centers and then went to Loyola University Medical Center in Maywood, Ill. to do my cardiology fellowship training in 1980 and completed it in 1982 with a special emphasis on cardiac rhythm disorders and electrophysiology. Dr. Walsh began his cardiology practice and was appointed assistant professor in cardiology at the Chicago College of Osteopathic Medicine and its sister institution, The Olympia Fields Osteopathic Medical Center in Olympia Fields, Ill. He also was involved in developing a private practice in nearby Northwest Indiana. In 1988 Dr. Walsh made the decision to move to Florida to continue his cardiology practice. He had always wanted to eventually move to Florida. After a year in Ormond Beach, FL, he had the opportunity to join Sun Coast Internal Medicine Consultants in Largo, FL and also joined the medical staffs of Sun Coast Hospital, Largo Medical Center and Morton Plant hospital in late 1989. Dr. Walsh has now practiced in the Largo-Clearwater area for nearly 25 years. He has continued in teaching and is now a professor of cardiology at the Nova Southeastern University College of Osteopathic Medicine and also the program director of the cardiology fellowship program at Largo Medical Center. He has spent my entire medical career involved in teaching alongside his very busy private practice. Dr. Walsh has always put the care of my patients first in his priorities and they always know how much he cares about them and want to provide the best care possible for them. Despite all the challenges that physicians have to face in our current medical landscape, he still feels fulfilled every day after giving all of himself to his patients, his practice and residents in training. He also enjoys participating in numerous clinical research projects that run in our office practice along with my partners. He now looks forward to a very productive and satisfying practice with The Heart Institute at Largo.
Care Philosophy
Our practice provides comprehensive care in general cardiology, peripheral vascular/venous disease and electrophysiology. His patients always need to know that he will do his very best to help them and they will always know that they have his concern and compassion. We are patient-centered in our focus and emphasize preventive care in addition to disease evaluation and therapy.
First available appointment is on 5/24/19
First available appointment is on 4/29/19
Ambetter
Blue Cross Blue Shield - Health Select
Florida Blue BlueOptions
Humana Medicare
Humana Medicare - PPO
Magellan Complete Care
Medi Pass - Medicaid - HMO
Medicaid
Medicare
Medicare Assignment
United Healthcare- HCA - PPO
Ablation
Ablation for Treatment of Cardiac Arrhythmias
Aneurysm
Angina and Acute Coronary Syndrome
Ankle Disorders
Aortic Aneurysm
Aortic Dissection
Aortic Ectasia
Aortic Stenosis
Aortic Valve Disease
Aortic Valve Regurgitation
Arrhythmias
Atrial Fibrillation
Atrial Flutter
Atrioventricular Block
Automatic Implantable Cardioverter Defibrillator (ICD) Implantation
Autonomic Disorders
Cardiac Catheterization
Cardiac Catheterization (incl. Coronary Angiography)
Cardiac Electrophysiology
Cardiac Imaging
Cardiologist
Cardiomegaly
Cardiomyopathy
Cardiovascular Defibrillator Implantation and Follow Up
Cardiovascular Pacemaker Implantation and Follow Up
Cardioversion
Cardioverter-Defibrillator or Pacemaker Insertion, Removal or Repair
Carotid Artery Disease
Chest CT (incl. Heart and Lungs)
Chest Pain
Chronic Pulmonary Heart Diseases (incl. Pulmonary Hypertension)
Complete Heart Block
Congenital Aortic Valve Disorders
Congenital Heart Defects
Congenital Heart Disease
Congestive Heart Failure
Coronary Angioplasty, Atherectomy and Stent
Coronary Artery Disease (CAD)
CT Imaging
Defibrillator Implantation
Echocardiogram
Electrocardiogram (EKG)
Electrophysiological Study
Electrophysiology
Emergency Cardioversion
Endocarditis
Event Monitoring
Healthcare Exchange
Heart Attack (Acute Myocardial Infarction)
Heart Disease
Heart Disease Prevention
Heart Palpitations
Heart Surgery
Heart Tumors, Benign
Hyperlipidemia
Hypertension
Hypertensive Chronic Kidney Disease
Hypertensive Heart and Chronic Kidney Disease
Hypertensive Heart Disease
Hypotension
Insertion of Left Ventricular Lead for Pacemaker or Cardioverter and-or Defibril
Left Bundle Branch Block
Limb Swelling
Limb Swelling Caused by Fluid Overload
Lipid Disorders
Lipid Disorders (Cholesterol)
Long QT Syndrome
Medicaid
Medicare
Microphlebectomy
Mitral Valve Disease
Mitral Valve Regurgitation
Mitral Valve Stenosis
Mobitz, Type 2, Heart Block
Nuclear Cardiology
Pacemaker Insertion Or Replacement
Peace of Mind
Pericardial Disease
Peripheral Artery Catheterization
Peripheral Vascular Disease - Vascular PVD
Preventive Medicine
Pulmonary Disease
Pulmonary Edema
Pulmonary Hypertension
Pulmonary Valve Disease
Removal Or Revision Of Pacemaker Or Cardioverter And-Or Defibrillator
Rheumatic Aortic Valve Disorders
Right Bundle Branch Block
Clinical Cardiac Electrophysiology - Primary
Cardiovascular Disease - Board Certified
Interventional Cardiology
Nuclear Medicine
Practicing since: 1983
Gender: Male
Graduate Degree: Chicago College of Osteopathic Medicine - 1977
Residency: Chicago Osteopathic Medical Center - 1980
Fellowship: Loyola Medical Center - 1982
Internship: Zeiger Bostsford Hospitals - 1979
Arabic
Chinese
English
French
Greek
Spanish
Vietnamese
Largo Medical Center - Indian Rocks
Largo Medical Center