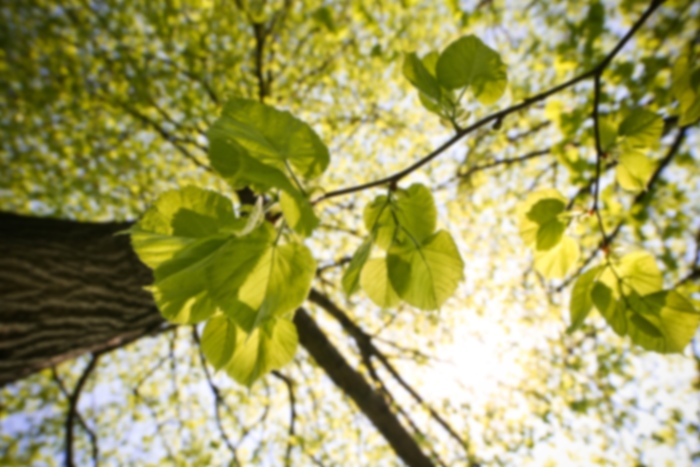 Jeffrey P Steinhoff,
MD
Cardiovascular Disease
Jeffrey P. Steinhoff, Sr., MD,FACC is a practicing board-certified cardiologist in Largo and Clearwater, FL in private practice. He was board certified in internal medicine in 2001, cardiology in 2004, and is a diplomate of the American Board of Clinical Lipidology since 2008. He trained in cardiology at the University of North Carolina at Chapel Hill after his training in internal medicine at Brown University in Rhode Island. Dr. Steinhoff is an expert in interpretation of stress testing, echocardiography, Trans-Esophageal Echocardiography (TEE), nuclear stress testing, carotid ultrasound, cholesterol and prevention of cardiovascular diseases. Dr. Steinhoff is currently the chief of the pharmacy and therapeutics committee at Largo Medical Center and the Largo Medical Center Indian Rocks Campus. He is also a member of the medical executive committee and the credentials committee and serviced as chief of medicine from 2010 through 2012. He is vice president of the Pinellas County Medical Association, a member of the American Heart Association, the National Lipid Association and the American College of Cardiology. He is an active member of the cardiology and medical residency teaching program at Largo Medical Center, and a clinical associate professor at Nova Southeastern University. He is also a journal article reviewer for McMaster University. He has co-written several book chapters in medical textbooks in addition to journal articles. He has written a book entitled "MD Knowledge — Your guide to Medicine in 150 articles." He has been recognized as one of "America's Top Cardiologists" from 2006-2013, by the Consumer's Research Council. He has also been noted in the Global Directory of Who's Who for 2013 and was recognized for cardiovascular disease by Peer Reviewed Physicians.
First available appointment is on 4/12/19
First available appointment is on 3/26/19
Anthem Bcbs (Co,Ct,In,Ky,Me,Nv,Nh,Oh, Va)
Regence Group (Bs-Wa, Bs-Id, Bcbs-Ut, Bcbs-Or)
Medi Pass - Medicaid - HMO
Medicaid
Medicare
Medicare Assignment
Optimum
Medicare
United Healthcare- HCA - PPO
WellCare
WellCare - Medicare
Abdominal Aortic Aneurysm (AAA)
Aneurysm
Angina
Angina and Acute Coronary Syndrome
Aortic Aneurysm
Aortic Dissection
Aortic Stenosis
Aortic Valve Disease
Aortic Valve Regurgitation
Arrhythmias
Atrial Fibrillation
Atrial Flutter
Autonomic Disorders
Cardiac Catheterization (incl. Coronary Angiography)
Cardiac Electrophysiology
Cardiac Imaging
Cardiac Myocardial Perfusion Imaging
Cardiac Ultrasound
Cardiologist
Cardiomegaly
Cardiomyopathy
Cardiovascular - Congestive Heart Failure
Cardiovascular Arrhythmia
Cardiovascular Maze
Cardiovascular Radial Artery Catheterization or Angioplasty
Cardiovascular Stress Test
Cardioversion
Cardioverter-Defibrillator Insertion, Removal or Repair
Carotid Artery Disease
Carotid Artery Stenosis
Carotid Ultrasound
Chest CT (incl. Heart and Lungs)
Chest Pain
Cholesterol Management
Chronic Pulmonary Heart Diseases (incl. Pulmonary Hypertension)
Coarctation Of the Aorta
Congenital Heart Defects
Congenital Heart Disease
Congestive Heart Failure
Coronary Angioplasty, Atherectomy and Stent
Coronary Artery Disease (CAD)
CT - PET Scan
Echocardiogram
Echocardiography
Electrocardiogram (EKG)
Emergency Cardioversion
Endocarditis
Healthcare Exchange
Heart Attack (Acute Myocardial Infarction)
Heart Disease
Heart Disease Prevention
Heart Murmur
Heart Palpitations
Holter & Event Monitors
Hyperlipidemia
Hypertension
Hypertensive Chronic Kidney Disease
Hypertensive Heart and Chronic Kidney Disease
Hypertensive Heart Disease
Hypotension
Limb Swelling Caused by Fluid Overload
Lipid Disorders
Lipid Management
Marfan Syndrome
Medicaid
Medicare
Mitral Valve Disease
Mitral Valve Regurgitation
Nuclear Stress Test
Pacemaker Insertion Or Replacement
PAD Net Studies
Palpitations
Peace of Mind
Pericardial Disease
Pericarditis
Peripheral Artery Catheterization
PET Scan
Preventive & Therapeutic Adult Cardiovascular Medicine
Preventive Medicine
Pulmonary Disease
Pulmonary Hypertension
Pulmonary Valve Disease
Rheumatic Aortic Valve Disorders
Seasonal Resident
Septal Defect
Stress Test
Syncope
Tachycardia
Thoracentesis
Thrombolysis
Thrombosis
Cardiovascular Disease - Primary - Board Certified
Practicing since: 2004
Gender: Male
Internship: Brown University - 2001
Residency: Brown University - 2001
Graduate Degree: Robert Wood Johnson Medical School - 1998
Fellowship: University of North Carolina - 2004
Arabic
Chinese
English
French
Greek
Spanish
Vietnamese
Largo Medical Center - Indian Rocks
Largo Medical Center